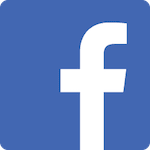 I've been training with Vlad since 2012.
His style of grappling consists not only of traditional BJJ, but is heavily based in his martial arts background in Sambo, judo, and wrestling.
This grappling style is at the core of what Vlad teaches, or as he has named it, "Sambo jiu jitsu fusion".
This fusion hybrid style bridges the gaps of what a traditional bjj academy teaches.
Classes can run like a traditional bjj school some nights, I.e.-shrimping, drilling guard passing, etc. while other nights you'll experience a traditional sambo warm up that consists of tumbling, and break falls to safely prepare for drilling take downs and throwing techniques.
In order To be a well rounded grappler, especially if you're looking to compete, You need to be well versed in more than just one style. Especially when the majority of athletes dominating the grappling circuits are not solely BJJ athletes.
And even if you're not looking to compete, and simply looking to stay in shape or learn self defense, or become a better athlete, you'll find it here among one of the classes offered-Gi/NoGi BJJ, kickboxing, wrestling, and Sambo sundays.